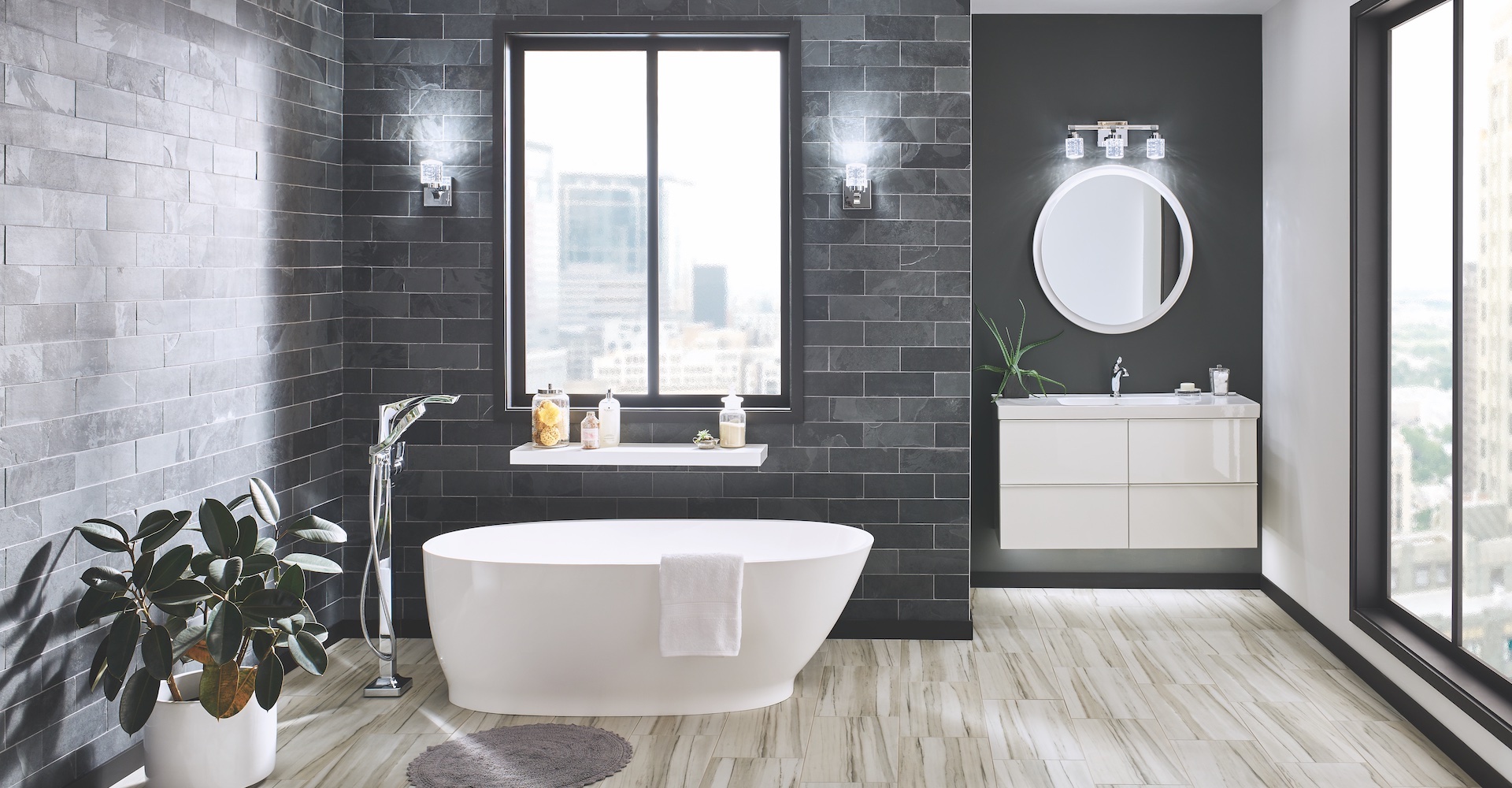 With remodeling season in full swing, you may be considering bathroom lighting remodeling ideas. However, if you find yourself standing in the bathroom, clueless as to your next step, continue reading this blog post for wonderful DIY bathroom lighting ideas. Then, stop by Billows Lighting and Design Company for the best bathroom lighting selection in Berlin. Stop by today!
Light Up Your Vanity Space
Your vanity is probably one of the most used spaces in your bathroom. While you probably already have some type of vanity lighting, odds are, it needs updating, or you need more lighting. There are a lot of vanity lighting options for you to choose from, including different vanity finishes. Consider a black matte finish to add a touch of timeless classiness. Or, perhaps you are considering hanging lights or pendants. These lights are great for ambient lighting to really set the mood for when you walk into your bathroom space.
Consider a Chandelier for Added Style and Grace
When most people think of chandeliers, they tend to think of very large chandeliers that are incredibly ornate and hang in entryways, above curved staircases, or in the dining room area. However, smaller chandeliers can make the perfect addition to your bathroom. You can choose from a variety of styles, which we have on showcase here at our Berlin lighting showroom, so you can get a sense of what these types of chandeliers look like. A chandelier can definitely up the ambient mood in your bathroom space, that's for sure.
Add Lighted Mirrors for the Best Task Lighting
Lighted mirrors have been trending for the past few years. This is for a number of reasons. First, it's hard to get ready in the morning when it's dark outside, which is often the case for the majority of the year for some people who have to get up early. And, if you don't have enough bathroom lighting to begin with, you'll have a hard time seeing anything, even in the daylight. Having lights around the mirror really makes a difference in your reflection and allows those dark shadows to fade away when you are getting ready in the morning.
Add a Lantern For Variety
If you are looking for a bit of surprise when it comes to lighting, consider a lantern on a nearby table or shelf for a unique twist on bathroom lighting. Lanterns come in many different shapes, which allows you the ultimate in both customization and control for the amount of lighting you prefer. When you couple a lantern with a candle, you can create a very relaxing environment to enjoy.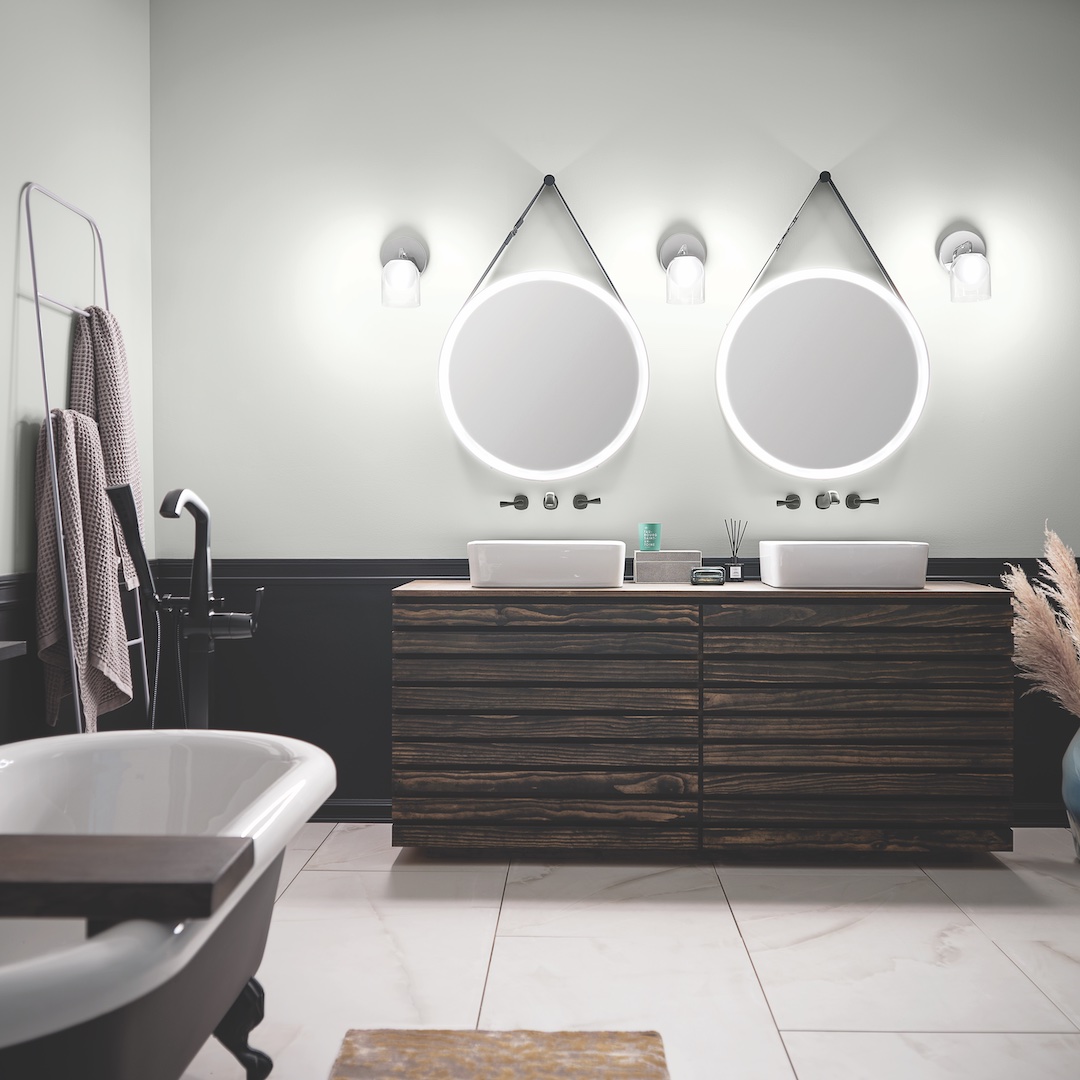 SHOP BILLOWS LIGHTING AND DESIGN COMPANY FOR BATHROOM LIGHTING TODAY
For many, bathroom remodeling is very exciting. You'll be updating your space to be modern and to better suit your needs. Bathroom lighting is very much a part of your bathroom remodel here in Berlin, which is why our lighting design consultants are here to help. We can recommend the perfect lighting style and type to match your home's decor and size. Our mission is to consistently exceed expectations and ensure you are 100% satisfied with your lighting selection. We offer only the best in lighting brands, such as Kichler, Hinkley, and Savoy House, and our commitment to your care is unparalleled.
If you are looking for the perfect bathroom lighting remodeling ideas, stop by Billows Lighting and Design Company, and shop our vast selection in person or online today!