Ceiling fans are not only functional but can also be a stylish addition to your home's decor. With the right design and placement, a ceiling fan can seamlessly blend into your interior design scheme while providing much-needed ventilation and comfort. Billows Lighting and Design Center in Berlin offers a dizzying array of ceiling fans that can make your home cozy and comfortable. In this blog, we will explore tips and ideas on how to integrate a ceiling fan into your home's decor. Shop with us today.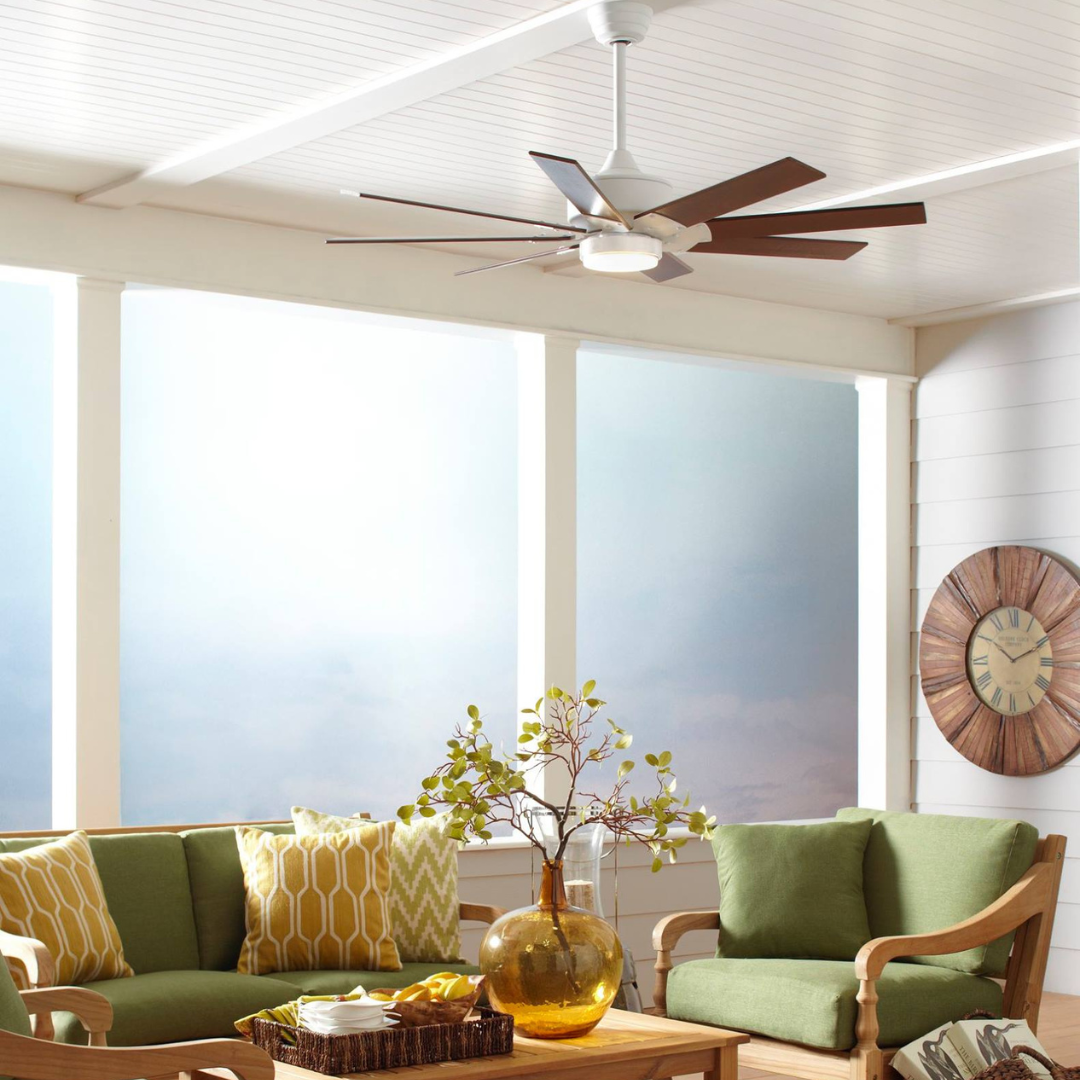 Choose a Style that Complements Your Decor
When selecting a ceiling fan, consider the overall style and aesthetic of your home. There are various designs available, from sleek and modern to rustic and traditional. Opt for a fan that complements the existing decor in the room where it will be installed. For instance, if your home in Berlin features a farmhouse-inspired theme, consider a fan with rustic wood blades and an antique finish. If you have a contemporary style, a fan with sleek lines and a metallic finish would be a better fit.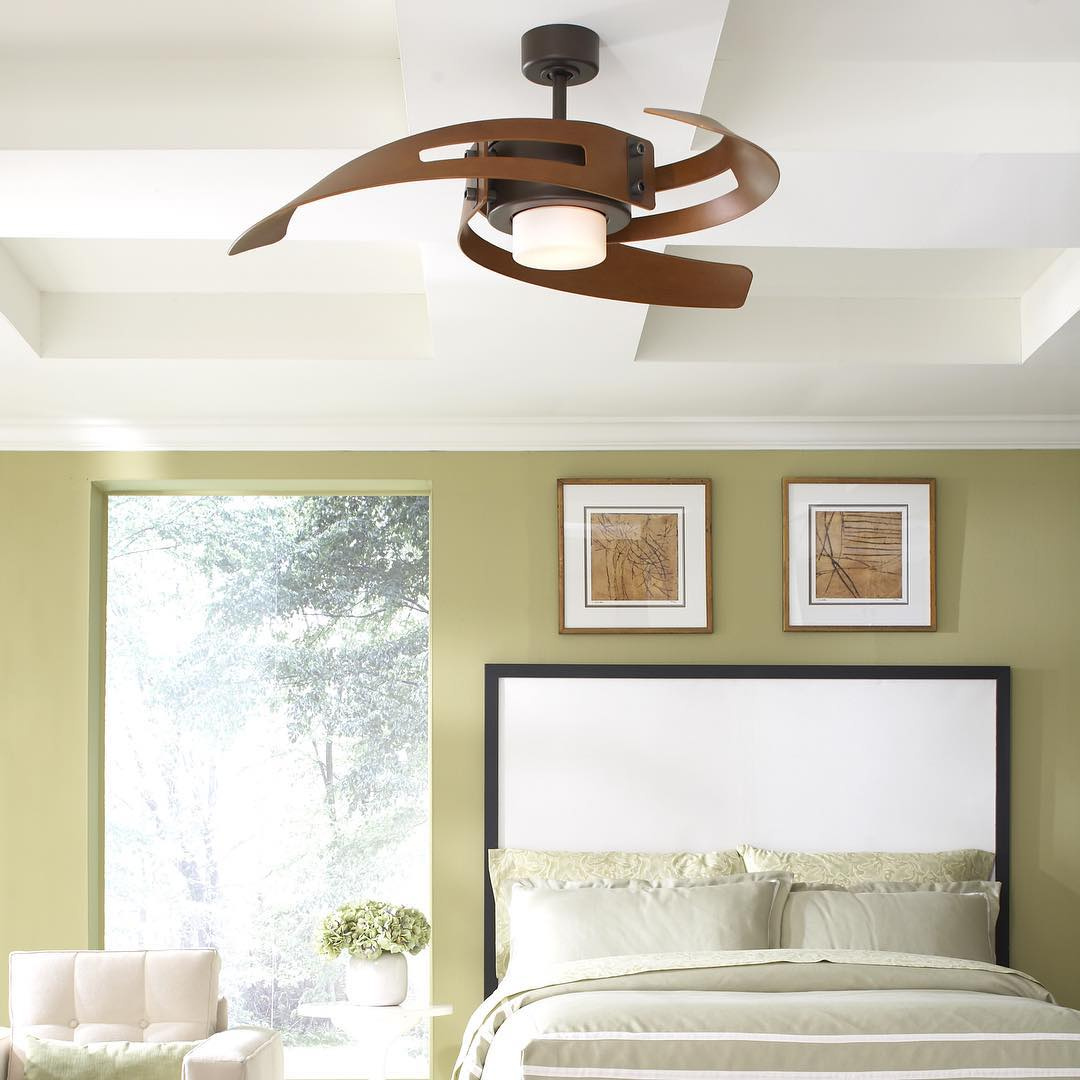 Consider the Size and Scale
Before purchasing a ceiling fan, ensure that it is proportionate to the size of the room. A fan that is too large or too small can throw off the balance of the space. Measure the room's dimensions and take note of the ceiling height to determine the appropriate fan size. For taller ceilings, consider a fan with an extended downrod to maintain proper airflow and avoid it feeling overwhelming in the space. If you have questions, our lighting designers will be happy to help. Schedule a free consultation or stop by today.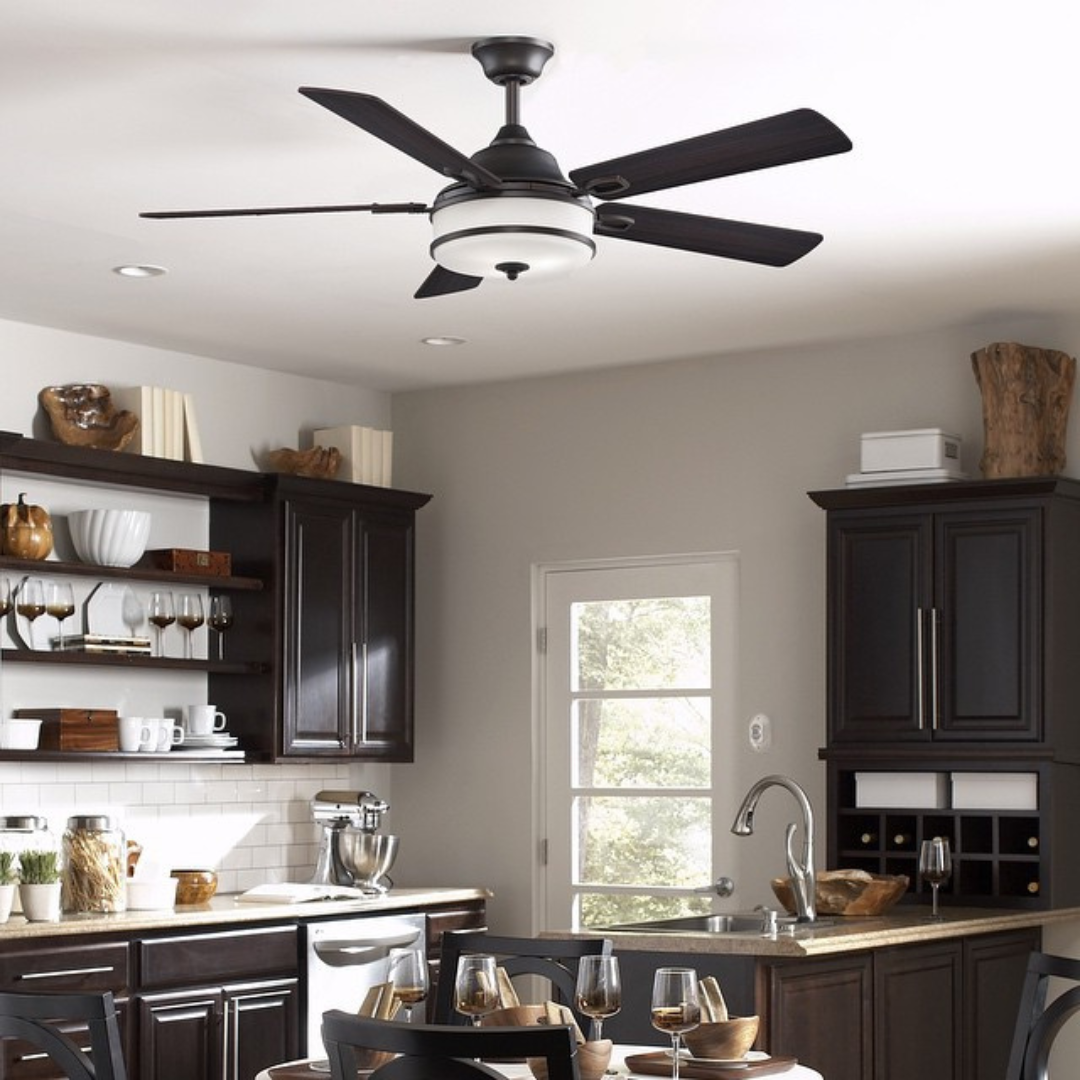 Coordinate With Lighting Fixtures
To create a cohesive look, coordinate your ceiling fan with the existing lighting fixtures in the room. Look for ceiling fans that come with integrated lights or those that allow you to add light kits. Choose light fixtures that match the style and finish of your ceiling fan for a unified and polished look. You can also opt for ceiling fans with built-in dimmable lights to create different moods in the room.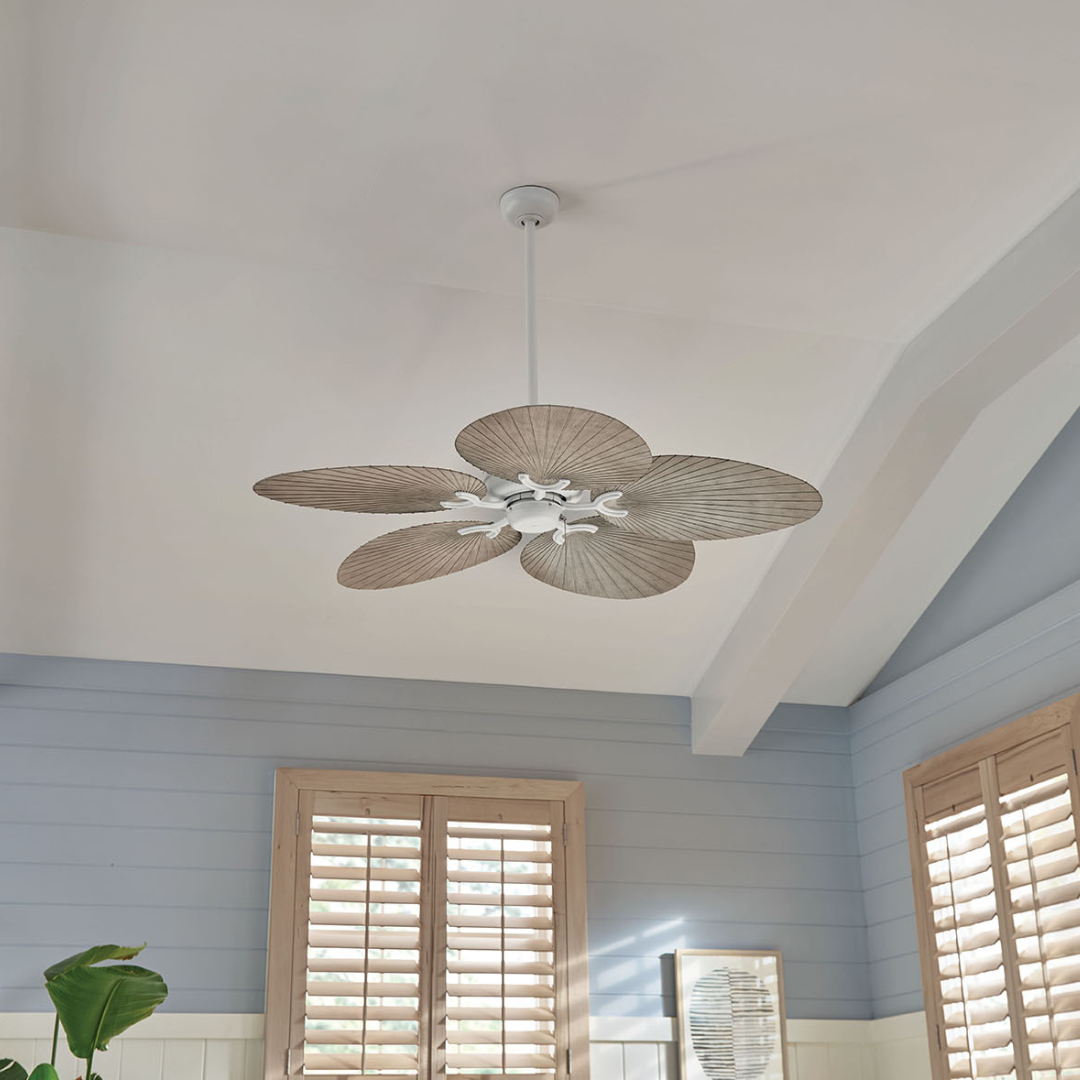 Select the Right Blade Finish
The blade finish can significantly impact the overall appearance of the ceiling fan. Consider the materials and finishes present in the room when choosing the blade finish. For instance, if your Berlin home's decor features warm woods and earthy tones, opt for ceiling fan blades in a complementary wood finish. If your space has more metallic accents and cool hues, choose blades in a brushed nickel or chrome finish. This attention to detail will tie the ceiling fan seamlessly into the room's decor.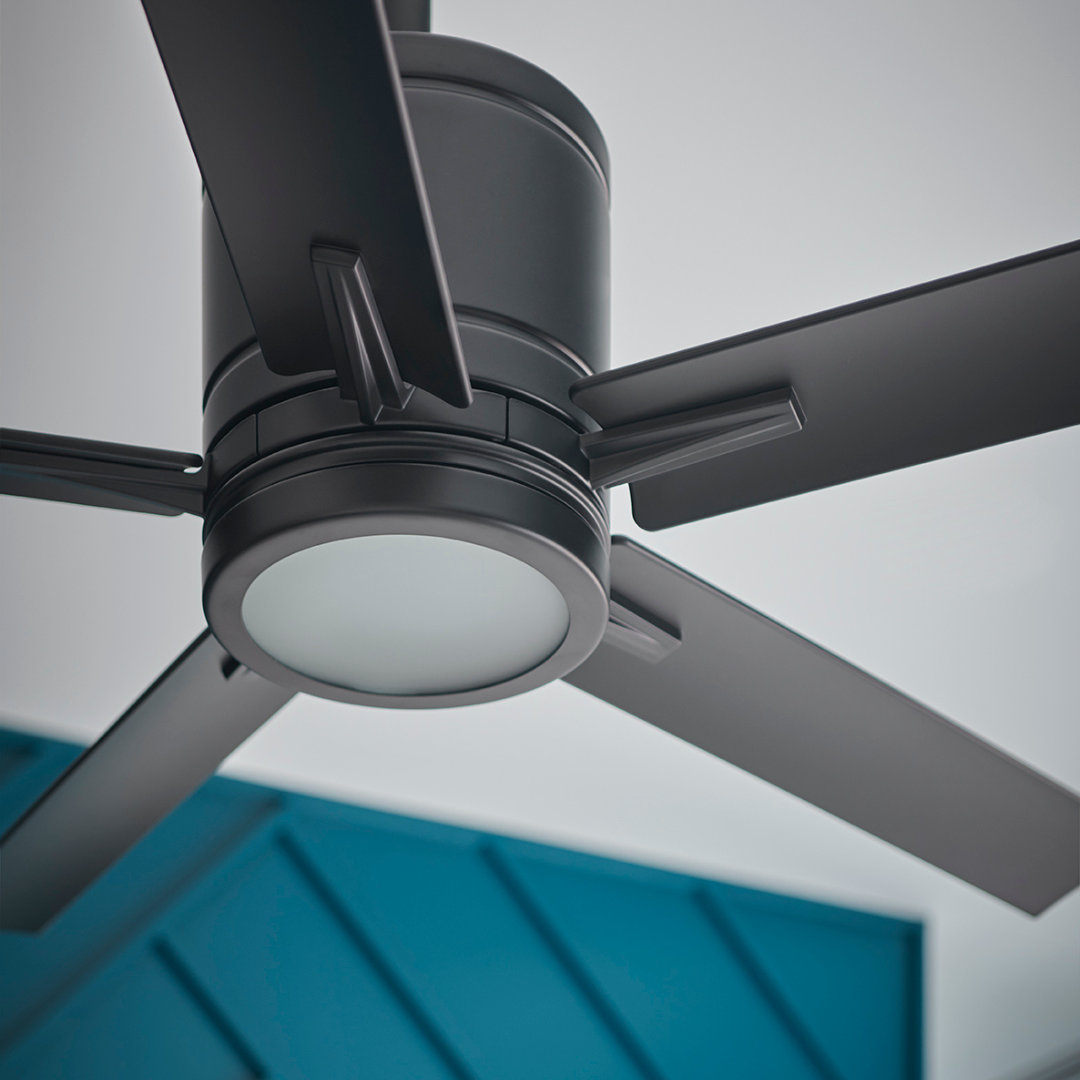 Pay Attention to Fan Motor Design
While the aesthetics of a ceiling fan are important, don't overlook the functionality. Look for a fan with a high-quality motor that ensures efficient airflow and quiet operation. Energy-efficient ceiling fans are also worth considering, as they can help reduce your energy consumption and utility bills. Additionally, choose a fan with reversible blades to maximize its use throughout the year. During the summer months, set the blades to rotate counterclockwise to create a cooling breeze, and during winter, reverse the direction to circulate warm air. This can save you a lot of money in the long run. Learn more from our certified lighting designers today.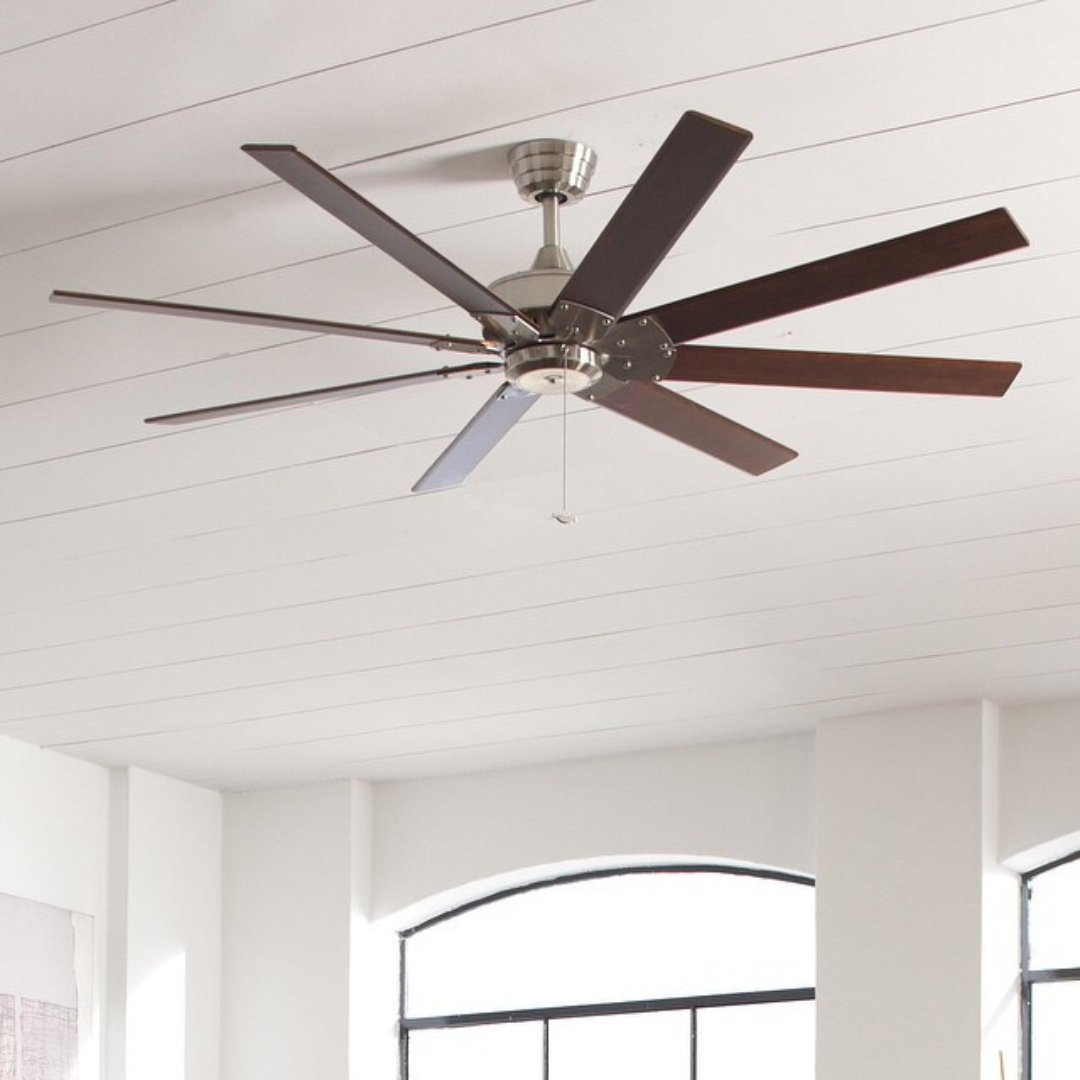 Positioning is Key
Proper placement and positioning of the ceiling fan can greatly enhance its impact on your Berlin home's decor. In most cases, ceiling fans are installed in the center of the room for optimal airflow. However, in rooms with unique layouts or features, consider alternative placement options. For instance, in a bedroom, positioning the fan directly above the bed can create a focal point while providing cool air during hot nights. In open-concept living spaces, consider installing multiple ceiling fans to ensure consistent airflow throughout the entire area. We also offer dual-head ceiling fans for optimal versatility. See our selection today.
Emphasize With Accessories
To further integrate your ceiling fan into your decor, consider adding accessories that complement the room's style. For example, install a decorative medallion on the ceiling above the fan for an elegant touch. You can also incorporate coordinating pull chains or remote controls that match the ceiling fan's design. These small details can enhance the overall aesthetic and make the ceiling fan feel like an intentional part of the room's decor. Check out our lighting store's selection of ceiling fan accessories today.
SHOP BILLOWS LIGHTING AND DESIGN CENTER TODAY
Integrating a ceiling fan into your home's decor requires careful consideration of style, size, finishes, and placement. By choosing a fan that complements your decor, coordinating with lighting fixtures, and paying attention to the motor design, you can seamlessly blend the fan into your interior design scheme. Remember to position the fan correctly for optimal airflow and consider adding accessories to further emphasize its contribution to your decor. With these tips in mind, you can enjoy the functionality and aesthetics of a ceiling fan in any room of your home.
The lighting designers at Billows Lighting and Design Center located in Berlin, New Jersey, are here to help you find the perfect ceiling fan for your space. We can work with you to find the right style, design, and finish and help you choose placement. In addition, we can help you tie your entire home decor together with our wide selection of indoor light features, home accents, and so much more. Make your space comfy and cozy. Speak to a lighting designer today.